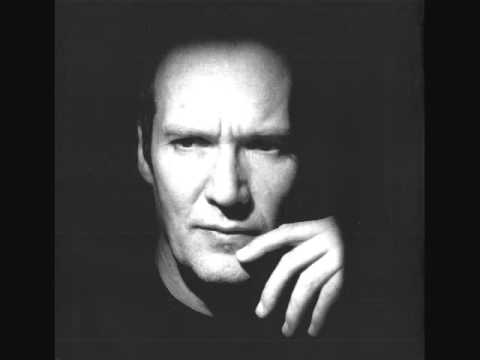 Roger Wågsjö is an international opera tenor and university professor of voice and violoncello.

Born and raised in Sweden, he has sung numerous modern and classical operas both in Europe and in the U.S. Dr. Wågsjö is also a frequent oratorio and concert performer. Being a student of the world famous tenor Nicolai Gedda, Wågsjö was a finalist in the prestigious Jussi Bjorling competition.

Some of his main roles include: Mozart operas such as Don Ottavio from Don Giovanni, Tamino from The Magic Flute (Die Zauberflöte), Ferrando from Cosi van Tutti, Belmonte from The Abduction from the Seraglio, Lensky from Eugene Onegin by Tchaikovsky, Ramiro from La Cenerentola by Rossini, Almaviva from the Barber of Seville by Rossini, Don Giovanni from Don Giovanni by Gazzaniga, Alfredo from La Traviata by Verdi, Il Duce from Rigoletto by Verdi, Gustave III from Ballo in Mascara by Verdi, Renuccion from Gianni Schicchi by Puccini, Rudolfo from La Bohème by Puccini, Cavaradossi from Tosca by Puccini, The Rake from The Rakes Progress by Stravinsky, Turiddo from Cavalleria Rusticana by Mascagni, Vasek from The Bartered Bride by Smetana, Nemorino from L'elisir d'amore by Donizetti.

Having grown up in a musical home in Göteborg, Sweden, Dr. Wågsjö started to take music lessons at an early age.

His father, Nils Wågsjö, an internationally known oratorio and church singer and lyric tenor, sang at the White House in the U.S. for former president John F. Kennedy, and for the Queen of England at Albert Hall in London, England. Nils started to give the young Roger lessons both on the cello and voice in addition to the piano lessons Roger was given at school. The goal was for Roger to be able to participate in the extensive music program in the Church where Nils Wågsjö was pastoring.

At the age of 14, Wågsjö started taking lessons from both the famous Swedish opera singer, Rut Jacobsson, the leading soprano at the Gothenburg Opera, and the two solo cellists at the Gothenburg Symphony, Guido Vecchi, and Alexander Wittenberg. Four years later Roger was accepted at the Music Conservatory in Gothenburg Sweden both on voice, cello, and tuba.

Having to make a choice between studying the cello or the tuba, Wågsjö chose the cello, and later added voice as a minor.

After having completed his first doctoral degree in violoncello at Musikhögskolan Göteborgs Universitet, Roger auditioned for the Opera School in Stockholm Sweden where he was accepted as one of eight students out of several hundred applicants. He completed the three year program which gave him the privilege to study under the finest and brightest conductors, directors, and performers that Sweden had to offer. Such stars include Lars af Malmborg (Conductor, Coach, and Director of the Royal Swedish Opera). Donya Feuer (assistant director and choreographer for Ingmar Bergman). Fredrik Ohlsson (a leading actor and performer in Swedish theater). Kurt Bendix (conductor at the Royal Swedish Opera and the man that discovered Nicolai Gedda). Isa Quensel (leading opera singer, actress and director in Sweden). Erik Saeden (leading voice teacher, opera baritone, and Court singer at the Royal Swedish Opera).

After completing Opera School, Roger also completed his second doctorate, in voice, at the Kungliga Musikaliska Akademin in Stockholm.

When offered the part of Tamino in the Magic Flute, Roger started to consult the world famous tenor, Nicolai Gedda, for an audition, and later was fortunate to be given the opportunity to study the entire part with this world-acclaimed Tamino. Soon following, Maestro Gedda coached Roger on the parts of Ottavio, Lensky (in Russian), Alfredo, Ferrando, Belmonte, and Nemorino, among other roles. For many years Wågsjö travelled between the U.S. and Europe to refine his tenor technique under the outstanding tutelage of Maestro Gedda.

On a number of occasions, Wågsjö has had the privilege and honor of performing for the King and Queen of Sweden, Carl XVI Gustaf and Silvia.

As a cellist, Roger completed his doctorate with the highest honors and had a long performance concert with the Grammy-award-winning pianist, Bengt Forsberg, at the Concert House in Gothenburg, Sweden. Following the concert, Wågsjö was offered a position as Professor of the so-called Tortelier technique, at the Conservatory in Gothenburg Sweden.

His cello studies have been with such world-renowned concert cellists such as Paul Tortelier and Mstislav Rostropovich. Wågsjö also studied with Arto Noras, an international cello soloist and professor at the Sibelius Academy in Helsinki, Finland.